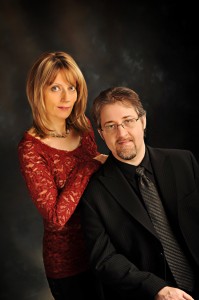 KB Piano Duo's founding members, pianists Ivona Kaminska and Christopher Bowlby have established themselves in the Pacific Northwest and internationally as a sought-after piano duo team, as soloists, instructors of gifted students, and as clinicians and lecturers at prestigious festivals.
Co-founders of the Seattle International Piano Festival ("SIPF"), they have changed the musical landscape in the Northwest, bringing international artists and talent of all ages from abroad to the audiences of Seattle. Together, they also created the Chopin Academy of Music in Issaquah in 2005, which today is a renowned institution for those seeking great education and performing opportunities.
Follow the Chopin Academy of Music on our Facebook page, or our SIPF page.